Our People
At Material Transport, we know that the success of our company is directly related to the people who work here. That's why we hire the best in the business. Our dedicated, conscientious employees pave the way for a seamless, efficient loading and delivery process. At Material Transport, it is our mission to continually explore and adopt innovative practices that minimize delivery time, increase safety and reduce our carbon footprint.
We hire enthusiastic, energetic people who are empowered to take on the responsibility of continuous improvement, for both individuals and the company as a whole. Key personnel handles required training, such as periodic OSHA updates and refresher courses. Additionally, peer mentoring is highly encouraged. It is not unusual for one of MT's drivers to conduct a safety demonstration at the regularly scheduled meetings.
At MT's home office, our administrative staff is committed to maintaining an efficient work flow, from incoming load and delivery orders to final billing. This is just one of the ways we deliver exceptional service, one load at a time.
Material Transport Open Jobs
View available jobs at all three locations and apply.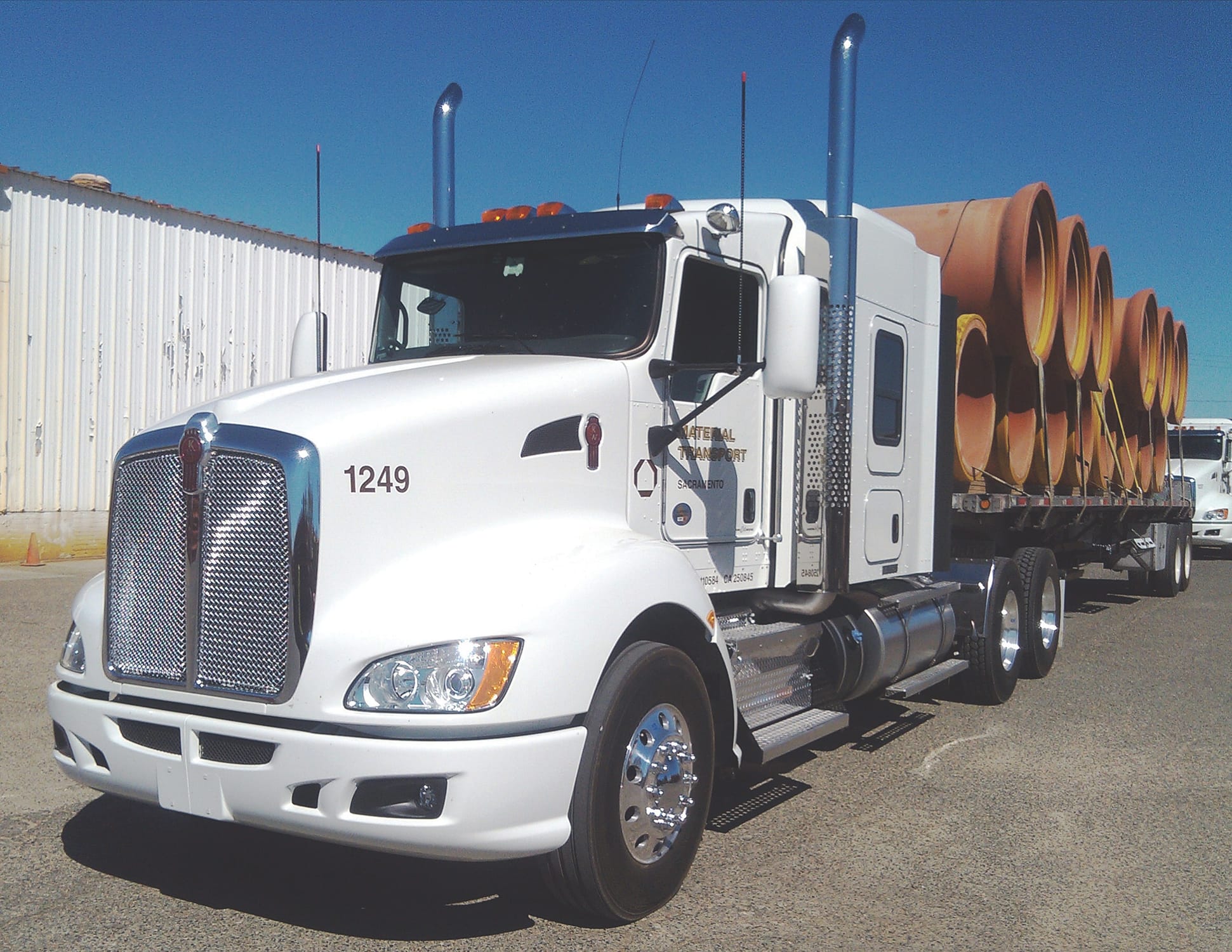 Giving Back to Our Communities
We believe in giving back to the communities that support us. That's why, every year, the team at Material Transport raises funds through food sales, raffles and events to contribute to Adopt-A-Family every Christmas season. This is an internal program that adopts families in need and fulfills the children's wish list, along with purchasing new clothing and food for the entire family. At Material Transport, we believe that giving is better than receiving.
Material Transport Core Values
Safety
A total committment to accident-free behavior
Integrity
Straightforward, ethical and trustworthy behavior
Accountability
A committment to personal responsibility
Continuous Improvement
Ongoing pursuit of exceptional performance